Brenneman Inc., a woman-owned, family business builds relationships with strengths in print production, data management, fulfillment, custom distribution, promotional products and integrated marketing support services. Through a blend of expertise and resources, we bring value to a variety of organizations from non-profits to Fortune 500 corporations. We listen to you, our customer, and together, identify the right services to deliver your message.
Our Mission
Create and retain a loyal customer base by providing marketing support services, backed by technology. As a customer-centric organization, our goal is to be extraordinarily responsive, pay attention to what is important to our clients and do everything possible to ensure a professional and seamless buying experience.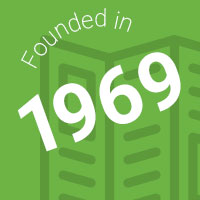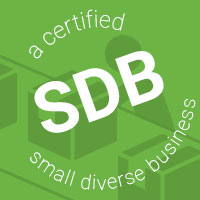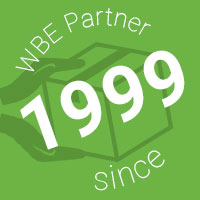 Our Certifications
---
Our Community
Based in Ephrata, Pennsylvania, Brenneman Inc. is centrally located to serve Harrisburg, Philadelphia, Baltimore, Washington, and the DC Beltway communities. We believe it is important to actively give back to our local community. To this end, we work with and support many non-profit organizations in our community. This commitment extends to individual members who have contributed both time and money to improve the communities where we live and work.
School to Work Program
Brenneman is honored to participate in the School to Work Job Training Program. The School District of Lancaster School to Work Job Training Program provides programming to support students' individual needs for transitioning from high school to the workplace. The program combines classroom instruction designed to prepare students to develop pre-employment skills, functional academics, soft skills and transferable worksite skills within the classroom. Job training is provided as an extension of the classroom teaching to support the students as they apply the learned skills in real life work environments in the community supported by business partnerships.
Environmental Initiatives
As a responsible, committed community partner, we continue to identify business practices and opportunities that reduce our environmental impact. Here are some of the active steps we are taking to reduce our impact on the environment:
Recycle raw materials
Solely use vegetable-based inks
Recycle paper, corrugated substrate, and aluminum plates
Vacuum distiller recycles press wash chemicals to reclaim the wash for reuse
Process and blend waste inks to create usable fuels
Neutralize all plate-processing chemicals by using 100% computer-to-plate technology
Utilize Lean Manufacturing principles
Use alcohol substitute in pressroom
Minimize generated waste through reduction, reuse, and recycling
Efficiently use of energy and conserve water through management controls and routine practices
Minimize and where possible, eliminate noise and odor pollution
Minimize or eliminate the use of hazardous chemicals